Homme Plissé Issey Miyake Spring Summer 2024 Collection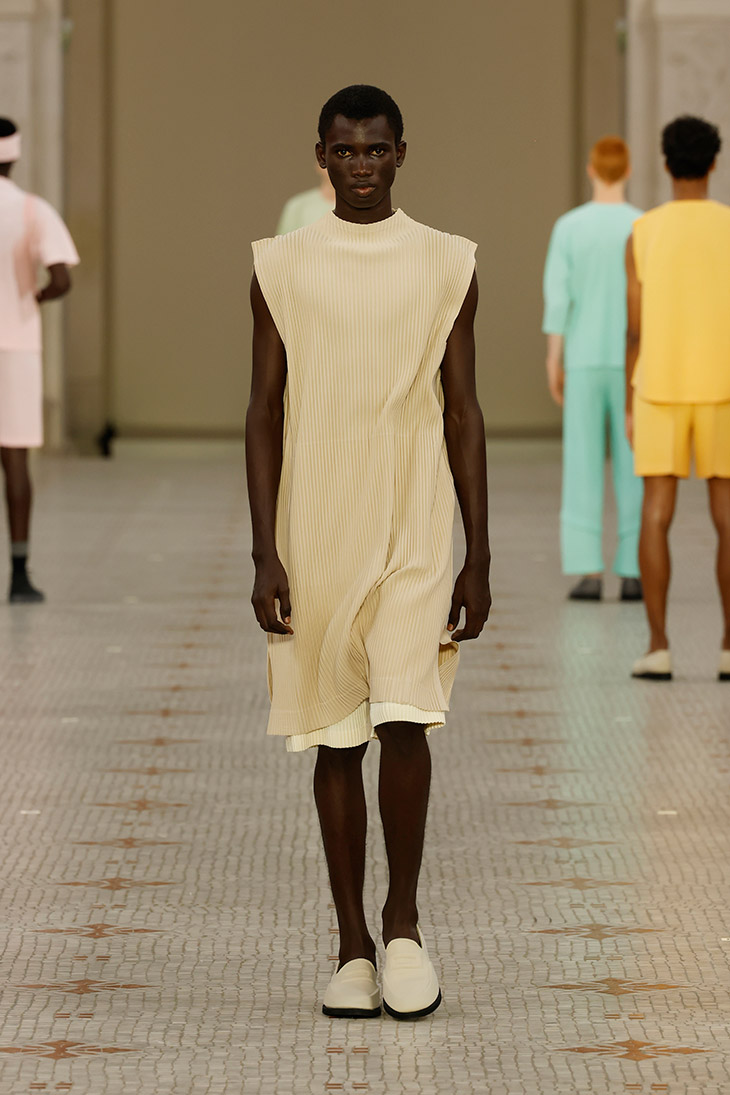 It is important to note that the word "you" means "you". Homme Plissé Issey Miyake Spring Summer 2024 Collection, titled "Everyday, Unique Now and In the Future," was unveiled on Thursday, June 22nd, at the Musée des Arts Décoratifs in Paris. This collection expands on the brand's original design and manufacturing techniques, which are based on garment pleating technology. The collection explores and refines the essence of the company, creating clothing in vibrant colors with simple designs. The clothes, designed and manufactured for everyday wear, embody theethos of the brand. Homme Plissé Issey Miyake philosophy. The show began by unraveling a large piece of paper, which was pleated. This revealed the hidden clothing. The designers then appeared on stage and dressed the models. They incorporated the pleating process of the garment into the scenography, showing the potential of the unique technology.
COLLECTIONS SPRING SUMMER 2024″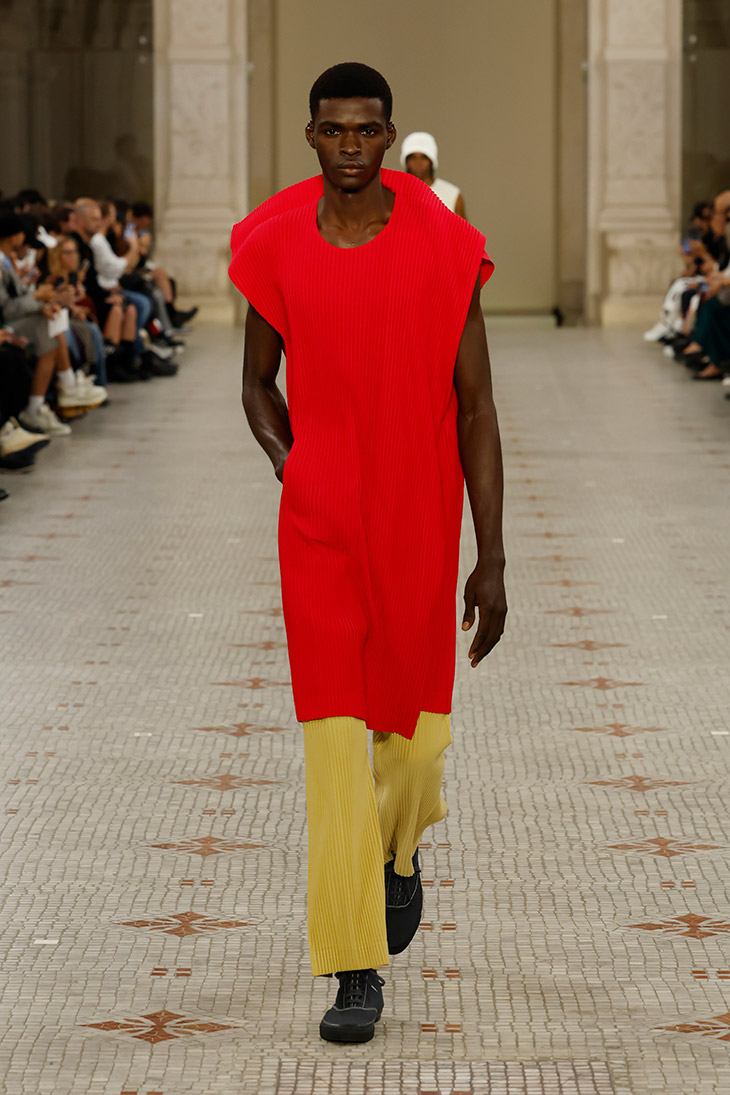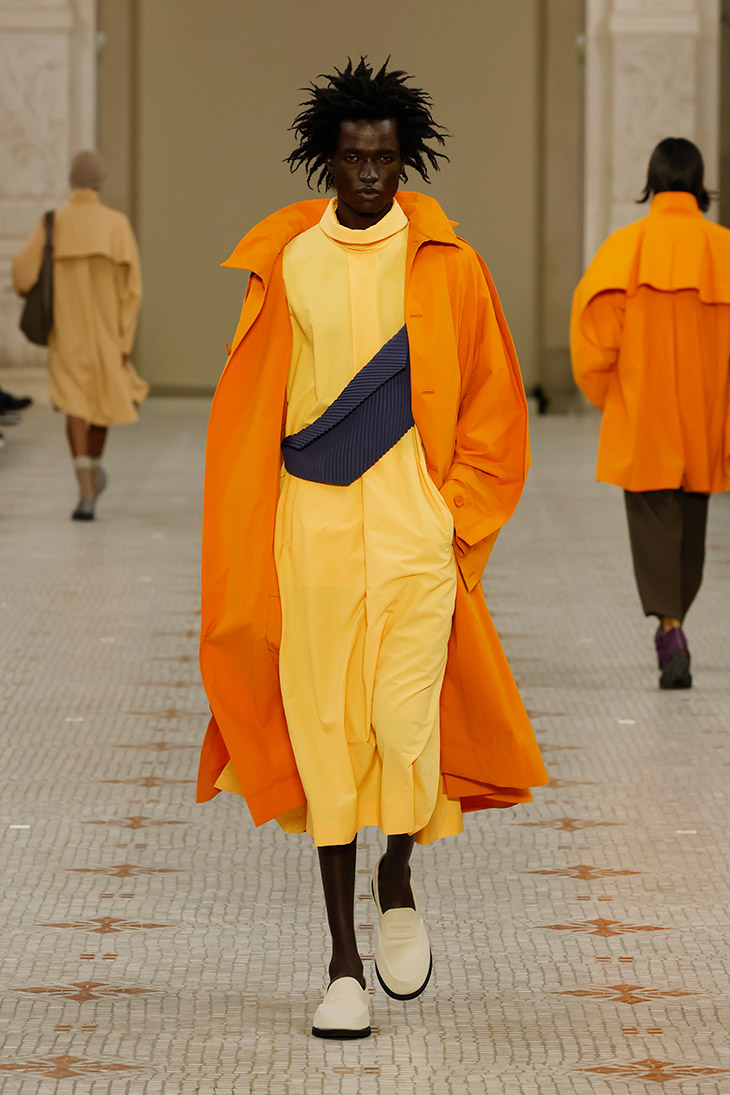 Monthly Colors is a concept that introduces a new color each month. This season's color palette is a balanced blend of gentle and rich tones inspired by hues taken from dyed natural materials. The Rectangle collection gets its name from how the garments look when they are laid flat. The edges of the garments hang organically around the body when worn. Picturesque, a print collection, depicts the natural world using simple circular and triangle designs. The colors are given depth by layering transparent paints, and the bold strokes create a strong visual. The Horizon series has clothing with horizontal pleating, made possible by the brand's knowledge and expertise with pleating technology. These garments bounce lightly as they are worn, giving the silhouette a lightness.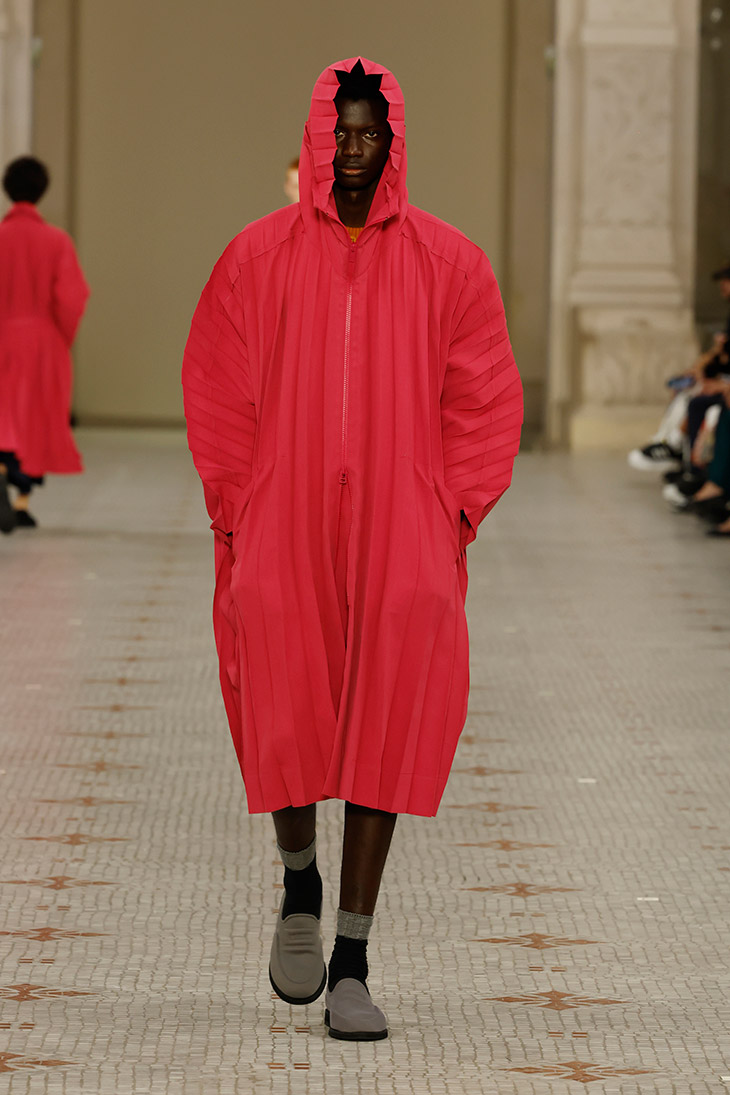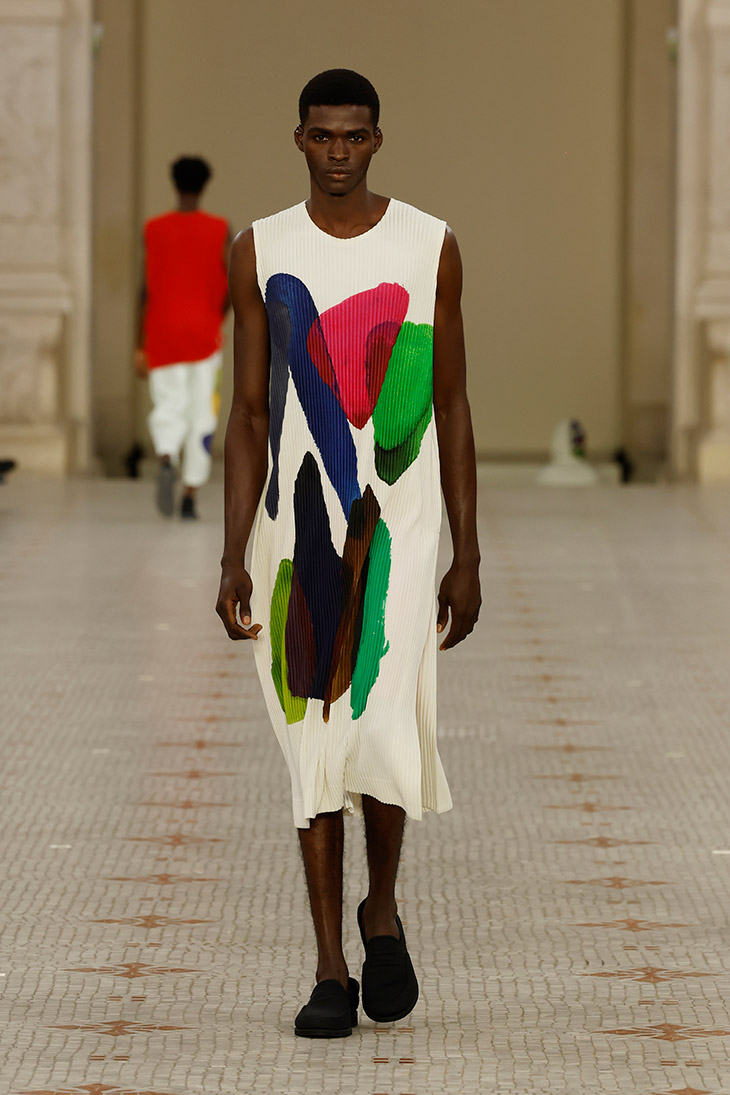 The Wing Coat was inspired by planes and birds. The back vent that resembles a pair of wings expands when the wind blows, giving the impression of being mobile. Stretch fabric is lightweight and adds comfort to the fit. The PL Ramie Shirt features a cape design that is layered on the shoulders. The silky texture of the stretch fabric lends to the drapes' softness. The drapes are available in different lengths and designs. Edge Ensemble and Edge Coat Light coats have large accordion folds. The Edge Ensemble fabric, made of recycled polyester, has a soft sheen and a touchable dryness. It lends a feeling of lightness and airiness to the formal style. Edge Coats are now available in two different variations, a trenchcoat or hooded coat. Like Loafers, a new style of shoe inspired from formal attire. The elastic material makes these loafers comfortable to wear. The shoes are available in 3 different colors, including beige and charcoal.
Overall, the Homme Plissé Issey Miyake Spring Summer 2024 Collection demonstrates the brand's dedication to creative garment pleating techniques while also providing a selection of flexible clothes suitable for everyday use.