Innovative Print Leader, Calvin Hill, Joins Millcraft to Propel Inkjet Technology Solutions to New Heights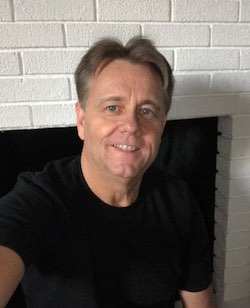 Cleveland, Ohio – The Millcraft Paper Company proudly announces the appointment of Calvin Hill as Strategic Segment Manager – Inkjet Technology Solutions. With an illustrious career spanning offset lithography, color reproduction, and digital and wide-format printing, Hill's fervor for print innovation has catapulted him to the forefront of the industry.
Hill, who was previously the head of Color Smiths, Inc., an innovative firm in Chicago, was a very early adopter and user of the G7 color process. In the last decade, Hill has shown a talent for selling wide-format technologies. He represented industry giants, such as HP Epson Roland EFI. Hill was a channel sales manager for Mimaki USA and Ricoh USA.
Hill enjoys spending time with his wife Shelly outside the boardroom. Whether they are exploring new locations or having quality time aboard their boat, Hill is always up for an adventure. Hill is an avid ice-hockey player who plays multiple times per week. He demonstrates his team spirit and tenacity.
Courtney Enser, VP of Sales and Marketing, expressed her enthusiasm about Hill's addition, emphasizing, "Calvin brings over two decades of invaluable experience in Business Development, Sales, and Sales Management, combined with a deep understanding of Technical Product Development. His vision and strategic acumen make him the perfect leader to elevate our Inkjet Technology Solutions segment."
Armed with extensive knowledge of Mimaki's equipment and consumables product line, Hill is eager to collaborate with Millcraft's sales team to offer critical insights and recommendations. His main focus will be optimizing product selection, devising pricing strategies and promotions, strengthening supplier relationships, and gaining a thorough knowledge of market dynamics and competitors.
In his role as Strategic Segment Manager – Inkjet Technology Solutions, Hill will work closely with Millcraft's sales specialists and an expanding roster of customers. Together, they hope to build lasting relationships, increase market awareness and discover untapped opportunities for business growth.
Based in the vibrant heart of Chicago, Illinois, Hill's strategic vision will extend across Millcraft's expansive footprint, which encompasses the Midwest and Mid-South regions of the United States.
Specialty Verticals: Incorporating them into your business
Millcraft's Inkjet Technology Solutions Segment will cover the following special verticals:
Wide Format (Equipment Consumables and Substrates).
Garment & Apparel (Equipment and Consumables)
Digital Finishing Equipment
Field Service (Please Note that Digital Finishing Equipment has a limited service coverage area)
For further information on The Millcraft Paper Company, please visit our website at www.millcraft.com or contact us at [email protected].