'Never sew your outfit the night before': the highs and lows of making your own clothes | Australian fashion
As with many millennials who attended school, textiles (or sewing as it was called in the 1950s) was part of their curriculum. I was in high school. The classes I took were the start and end of any attempt to make my clothes. But I remember the satisfaction of using an overlocker to finish a garment: transforming something crumpled, lumpy and sloppy into a crisp, if misshaped, garment.
This week I spoke with four people who have developed their creativity, patience, and skillset beyond their childhood, enabling them to still make their own clothing.
The Conscientious Objector
Jane Poynter hasn't bought any clothing since 2008. Tutored by her mother and grandmother, the Melbourne-based photographer learned to knit and sew before she even started school, so she has always "made a few things".
Poynter was inspired to take action by the Rana Plaza catastrophe and the subsequent reports of horrendous working conditions in clothing factories 15 years earlier. She decided not to wear the suffering of other people, but to make her own clothes, from lingerie and outerwear.
She's found her choices have broadened as a result. "Regardless of what's in the shops and what's in fashion, I get to make [clothes] It is far better to buy the same product in a fabric of higher quality.
"The oldest thing I have in my wardrobe now is a coat I made in a tailoring class about eight years ago. It's made in Jil Sander deadstock fabric … There were hours of work in it."
Poynter sells sustainably produced natural fabrics both online and in retail stores. "A of makers say there are two hobbies: sewing and collecting fabric. I do both," she says. "I have a lot The fabric.
She spends time experimenting and amending garment patterns, having learned never to expect them to fit "straight out of the packet". She does this using wearable toiles – a practise garment made using cheaper, plain fabric – and gets creative by mixing two patterns together.
She has to make several drafts of a pattern before she is satisfied. "I've just finished my third pair [of trousers] in dark navy corduroy for winter and the fit is nearly spot on."
One-of-a kind
When Lorenza Hallahan started university in Perth she decided she wanted to improve the basic sewing skills she'd picked up at school. She sought out a sewing teacher in the Yellow Pages then "drove 40 minutes to her house each Tuesday for a two-hour lesson".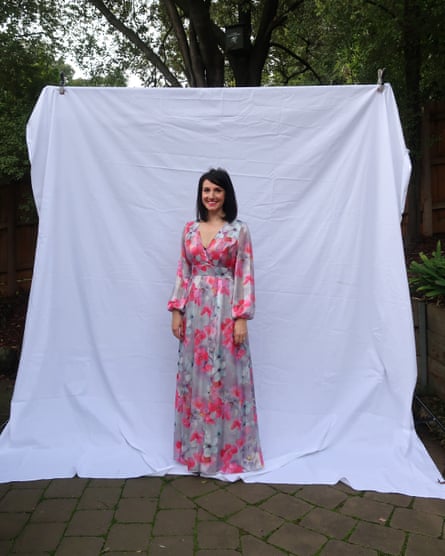 "She introduced me to an overlocker which made my clothes look a lot less homemade," Hallahan says.
Around the same period, she attended a number of electronic dance concerts. She realised that she appreciated unique, alternative pieces after seeing another woman wearing the same skirt. "I started to make all my outfits," she says. "Skirts and tops with flashing lights and battery packs, reflectors, and lots of screen printing and Adidas-style sports jackets for drum and bass gigs."
"The first piece of clothing I really nailed was an A-line skirt," she adds. "I made [a version of it] with 137 Pokémon cards sewn on the front."
Hallahan re-entered the world of garment manufacturing and began investing in her own equipment. "No one should be scared of buying or learning industrial equipment or techniques. It makes you a much, much quicker, more efficient seamstress."
She describes sewing as a hobby "to get lost in and enjoy outside of your daily grind", with the bonus of having beautiful garments to wear. "And there's nothing quite like the feeling when someone asks you: 'Wow, where did you get that?!' And you get to casually say: Oh, I made it."
The thrifty stitcher
Isobel Williamson's love of sewing started with a gift: the sewing machine she received for her 15th birthday. She could make garments well beyond a teenager's budget.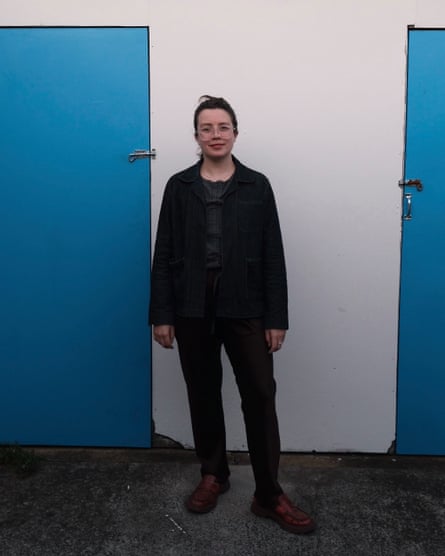 "I'm always chasing a style, texture or silhouette and often can't afford to buy the designer clothes I froth over," says Williamson, who is a marketing coordinator.
With some help from her mother and sister, she refined her skills and learned that sewing requires patience – and more than a bit of forethought.
"Never sew your outfit the night before you need to wear it to a wedding," she says. "I've done this too often and it always ends in tears or with a finger stitched to the bodice."
People in the sewing community often post finished projects and share details about fabrics on social media, so this is Williamson's go-to when planning a project. "You can see the finished product on different body types, and with many different fabrics it helps me choose whether a pattern will suit me," she says. "It's great because a designer's pattern photos can look quite different."
To avoid the hassle of printing patterns at home, she suggests going to a print shop. But she cautions: "Check they print A0 before you rock up."
The legacy sewer
Laura Howard is the founder of Saint clothing. She comes from a family of sewers. "My mother taught me how to sew when I was a child," she says. "And her mother taught her and her mother taught her!"
Howard had her first lesson in sewing at the age of eight. At 10 she had made her first garment – an asymmetrical silk satin skirt that was "mini in length on one side, open at the thigh and fastened with a single button with a huge section of fabric draping down".
"I raced downstairs to show my mum and dad what I had made," she says. "They both thought it was wonderful. I definitely felt the magic in that moment."
She's since made a career in fashion, and relishes the freedom of being able to "think up a garment and create it". Her tastes are now more classic. "The most recent garment I made was a tailored pair of pants in an incredible 100% wool taupe with a wide pinstripe. It was Italian deadstock fabric."
She only buys vintage designs that she finds in second-hand shops. "They are quite brilliant. I have found a lot of styles that are still relevant today."