Shehnaaz Gill rocks in cutout outfit with turtleneck and colorful abstract print
Shehnaaz Gil, an actress with great talent is currently promoting the much anticipated film Thank You for Coming. She showed off her fashion sense in a variety outfits worn during the campaign. She has effortlessly embraced many designs. From a blue fringed dress with a joyful feel to a stylish floral denim combo set. Shehnaaz stunned everyone with the clothes she chose for the advertising of the film. Her fans are eagerly awaiting the next stunning outfit she will wear. Here is a collection of her outfits, which continue to thrill fashion lovers.
Shehnaaz Gill's latest figure-hugging attire with side cutouts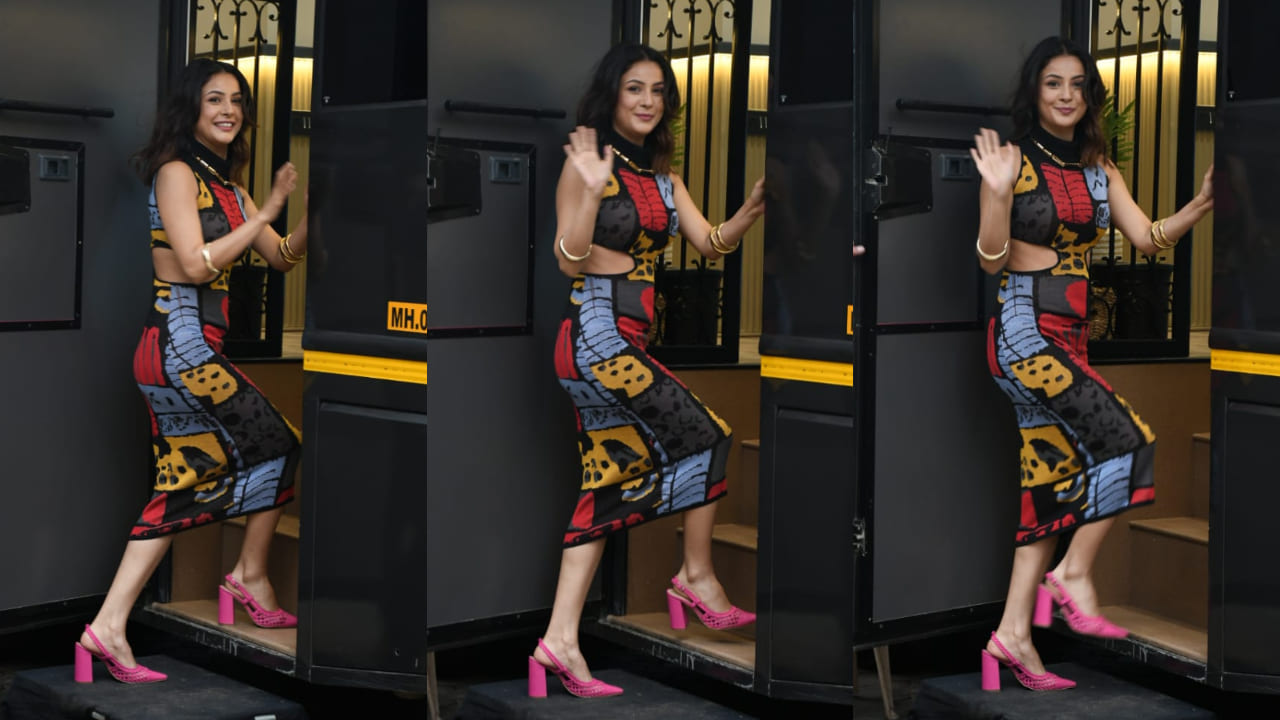 Kisi Ka Bhai Kisi Kijaan actress, wowed with a gorgeous bodycon black gown that showed off her impeccable taste. This stunning combination featured an abstract design with vibrant colors, including red, gray, blue and yellow. It added a dynamic, lively feel to the overall appearance. The outfit featured a simple turtleneck in black that went well with the complex design. Shehnaaz looked effortlessly beautiful in the outfit, thanks to its figure-hugging design. The garment featured side cuts that ran from the chest to the waistline, adding drama and boldness.
Shehnaaz adds golden accessories to her outfit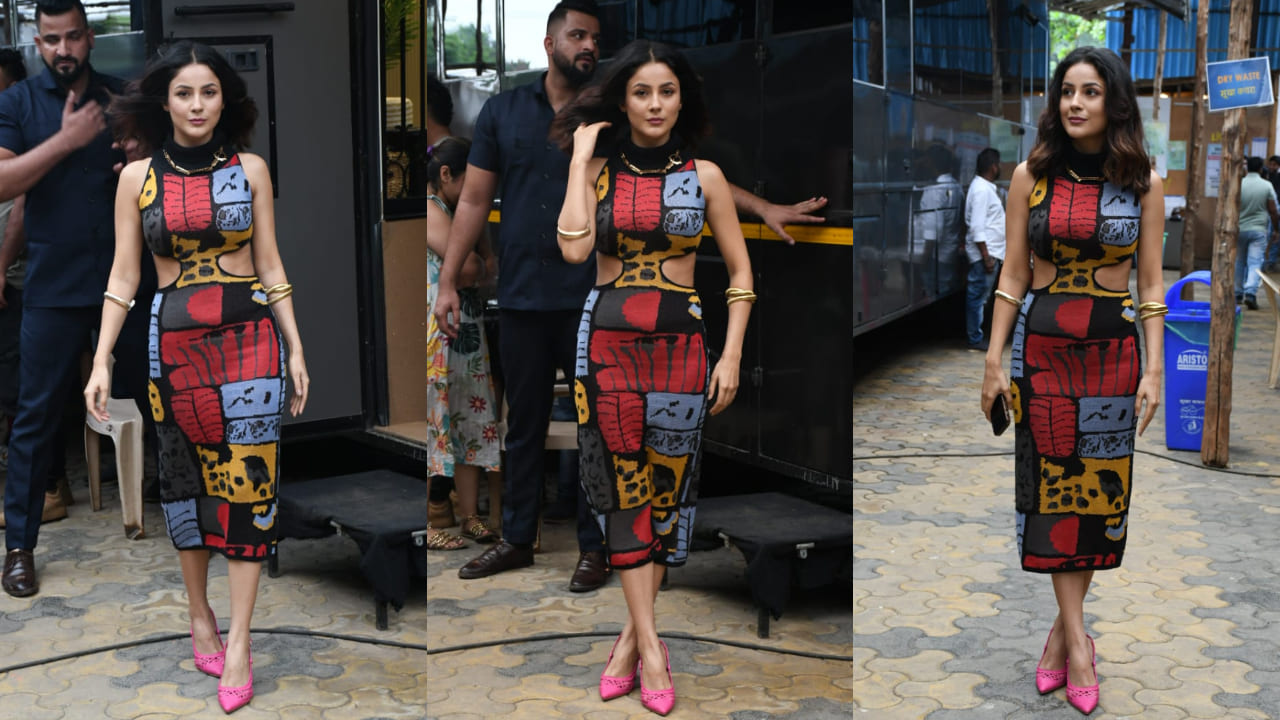 Honsla Raakh actress accessorized the ensemble she wore with pieces of gold jewelry. She accessorized by wearing a stunning golden necklace. She completed her look with a pair of bracelets worn below the elbow. They conveyed elegance and class. Shehnaaz, however, didn't quite nail her decision to pair the outfit with pink pointed-toed heels. Although her outfit and jewelry were perfect, the mismatched shoes seemed to clash with her entire look.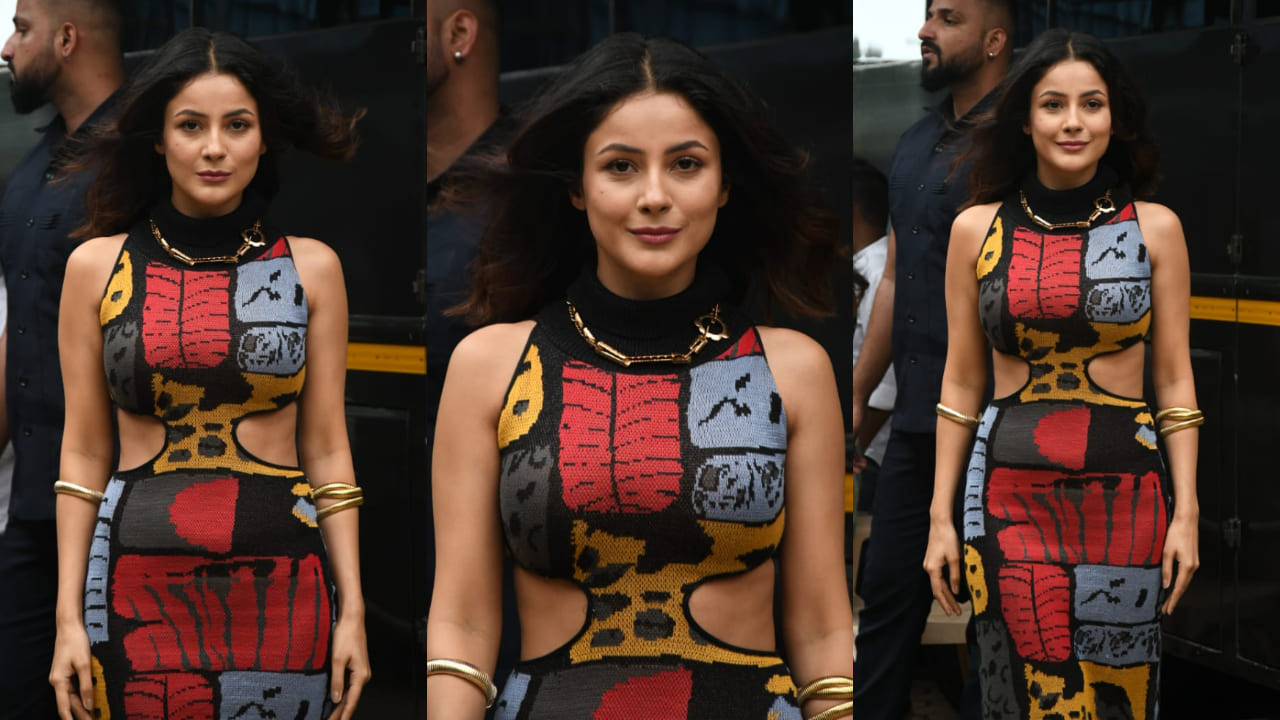 Bigg Boss 13 contestant, who is known for her loose waves hairstyle, kept her look effortlessly stylish. It added a natural touch to her whole appearance. Her hair was in soft, elegant waves that conveyed elegance and ease. She chose to wear minimal makeup in order to enhance her relaxed hairstyle, which allowed her natural features show through. With a light sweep of eyeliner she accentuated her eyes without overwhelming her. She completed her look with a delicate pink lip gloss, adding a touch of color and softness. She showed that elegance can be achieved by embracing the "less is more" attitude. She confidently displayed her natural beauty. She is very stylish today.
Do you like the look? Comment below and let us know what you think.
ALSO READ Aishwarya captivates in Falguni Shane Peacock's gold outfit at Paris Fashion Week